Neanderthal Museum, Düsseldorf, Germany
17 July – 1 November 2010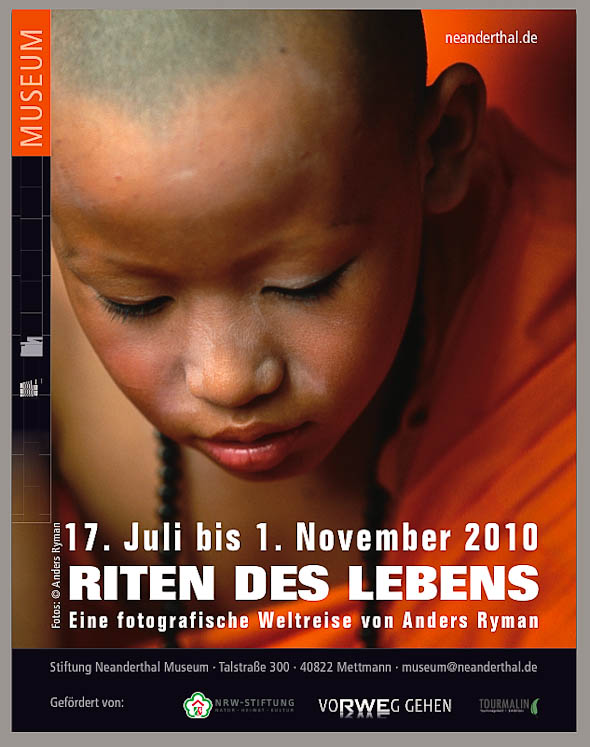 On July 17 the indoor exhibition Rites of Life opens at Neanderthal Museum in Mettmann, in the Düsseldorf Region of Germany.
The exhibition is called "Riten des Lebens – Eine fotographische Weltreise von Anders Ryman" and will be on display until November 1.
In conjunction with the exhibition the museum will also show a 13-minute behind-the-scenes video about Anders Ryman's work on the project Rites of Life.
The English-French-German edition of the book Rites of Life, published by Taschen/Evergreen, is sold in the museum shop.